FLOORTEK HARDWOOD FLOOR
Where Technology meets Hardwood Floor
Where Technology meets Hardwood Floor
From your beautiful hardwood foyer, to the elegant vinyl floor in your kitchen, Floortek is committed to beauty, perfection and durability in every product. Since 2002 first product launch, Floortek collections grown exponentially in colours, species, finishes to deliver comfort to every lifestyle and living space.
Our proprietary line "Carbonized Engineer wood" offers the highest durability and one of a kind colour treatment created by artists inspired by you.
For the experts, Floortek presents the EuroCraft Engineer wood line, genuine one of a kind designs meets the highest quality, this artisan created wood floor commands attention in any style. Every EuroCraft product is "Cradle to Cradle", the regenerative design protects and enriches ecosystems and nature's biological metabolism.
Apple Fitness Plus will launch on December 14th – The Verge buy roids online Peloton or the gym? More people are choosing both. What that means for the fitness industry
From coast to coast, Floortek has been installed in homes, offices, commercial and industrial settings. Our goal is to find your perfect fit !
HYBC Industries founded in 2002 is a Vancouver based manufacturer and distributors of top quality wood, laminate, vinyl and carpet flooring products. Over the the past decade, we have matured from single line productions into diverse product lines with hundreds of choices. In 2002 HYBC started our first carpet line, following the immediate success, floortek engineer wood was born. By 2012 there were over hundred of colours and species choices. The newest member is the vinyl collection introduced in 2013, quickly expending, the vinyl line took over the market in storms, which expended to the current 3 categories and over 50 colours to choose from. Enduring through the fast peace market demands and changes, Our commit will always be to deliver comfort and beauty to you.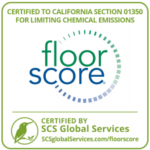 Address: 1322 Cliveden Avenue, Delta British Columbia, V3M 6G4 Canada